30/04/2016
I don't know why, but I always had a bad feeling about Samsung products, every time I bought or tried one of them I always had  so many problems…
In december 2014 I gave to my brother a brand new Samsung 840 Evo SSD for his old MacBook Pro.
The original MacBook Pro hard drive was a crap, 5400rpm and really really slow, with this SSD it would take off like a rocket!
Everything was ok (except the stupid Apple policy regarding trim on ssd…) until the last february when the system became unstable, after some check I found the problem was the SSD.
I went back to the shop to start an RMA procedure, and finally yesterday (after almost two months!) they sent me a brand new 850 Evo with 3D V-NAND.
Let's see how it works compared to my good old Crucial M4 (which is 4 years and 3 months old!).
This is the Crucial M4, keep in mind that on this SSD I run the OS (Windows 10 Pro) my software and games (Far Cry 4 and Eve Online atm),  I did nothing to preserve it's lifetime and performance and it's 75% full.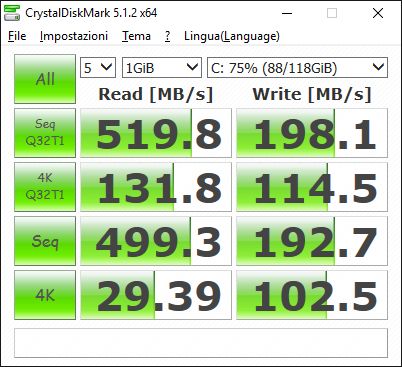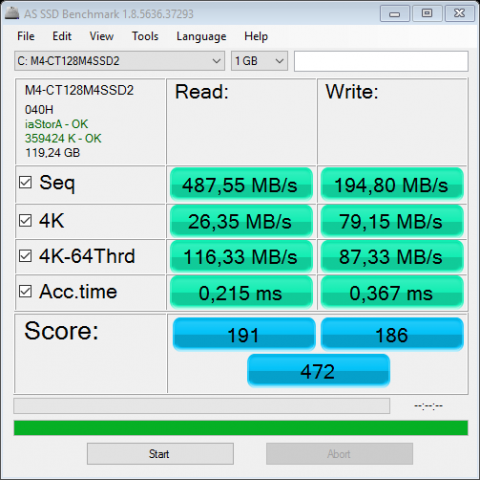 This is the new Samsung 850 Evo with 3D V-NAND (clean and absolutely empty).
The difference on write test is HUGE, access time is also impressive!
To be honest I did not expect these results from my old Crucial M4, it runs very well also after so many years and so many writings on his back, excellent product!
Let's see if this new SSD will defeat my Samsung curse! ;)