18/04/2016
Well, time has passed since the last update on this blog, it's time to do a quick recap on some of my new year's goals.
First of all I archived one of the most important and desired goals: swimming!
During these first 3 and a half months I went swimming almost two times a week, sometimes three, starting with 20 pools at low pace and raising up to the actual 40 pools in 40-45′; as I expected each time I go swimming I feel better and better, actually it's the only thing makes me feel really good and the only weapon I have against my terrible working stress…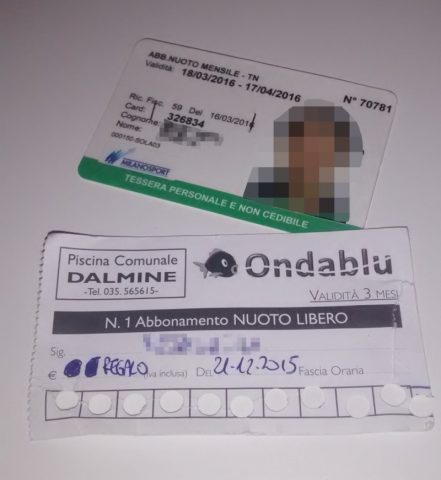 Talking about work I can't deny we have huge emergencies during the last month, as I predicted (I repeat the same thing for years…) we had great problems on our biggest customer with some stupid custom applications deployed on a huge WebSphere Portal cluster.
Remember the KISS model? My company did the exact opposite, this application produced huge out of memory problems on the Portal jvm, I sent logs and begged developers to fix the huge amount of exceptions we collected but nothing changed  since the problem went really crytical; at the end they fixed the exceptions and made changes to the code and all returned to work normally.
Remember: if you are working on some big enterprise software meatball like WebSphere Portal DO NOT deploy custom applications on that product unless you are ABSOLUTELY sure of their quality!
Use some easy Tomcat or Jboss instance, hundreds of them if you need to scale out for a big workload, you will live better, spent an infinitesimal part of money and will get a better result.
And what about Eve?
Well I finally get a second account, I used the buddy program and made a brand new cyno/scout alt and I'm skilling for the biggest and most ambitious project since I started play: two jumpfreighter pilots!
Yes, it's not a typo, I need two JF pilots for take my future Rhea in null space and also in hi-sec, so I need a second JF pilot in npc corp to fly safe and now lose this huge ship in some stupid war brawl…
Look at that beauty, isn't it gorgeous?