23/03/2021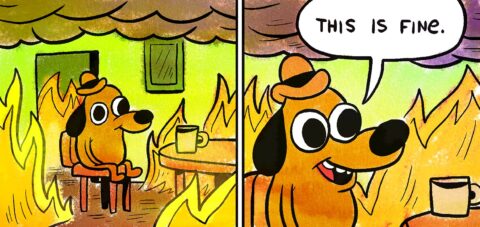 As you may heard on march 10th a large fire destroyed part of a big datacenter in Strasbourg owned by OVH (maybe the biggest european service provider), and yes, this blog burned with it.
After the accident there was a huge discussion on the web, flames (sigh…) on Twitter and Reddit about this crazy provider which doesn't have a disaster recovery plan or some sort of automagic backup, so people get stucked with no options other than start their site/service from scratch…
Some of you may think I'm mad about it and I would run away from this provider… well I'm not and I'll remain with OVH.
The reasons are very simple, first of all as you can see the blog is back (maybe better than before, things like this always makes you think how can you improve stuff, or at least this is how they work for me) because (surprise surprise!) I had a backup every 6 hours on another location (thanks restic).
The second reason why I decided to stay with OVH is that their vps offer is perfect for my needs, it costs like a shared hosting service and runs so much better, and obviously I can do whatever I want with my private vps, instead of get stucked with only a wordpress hosting service.
And no, I'm not mad with OVH, because even without reading carefully the contract I signed, I knew from the beginning that I had to take care of backups, even if they were included in the service (and they're not in my case).
Why? Because I want backup made on my way, so I can control them, I can check them, I can figure out the best recovery plan for me.
I understand those who were complaining about backups made in the same location where the burning happened, they payed for a service and it has a flaw (a big one, don't get me wrong).
But from my perspective there was a bigger flaw, and it was their thinking "ok I paid someone to take care of the backup, job's done".
No… no…. NOOOOO!
If you own a service you have the responsibility to take care of the backup, to understand it, to figure out the recovery plan, and to test it; if their backups burned with servers it's because they missed one, many or all those points.
That's it, for me the case is closed.